Why home automation is the solution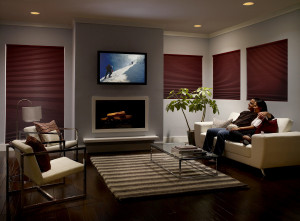 Having a thermostat app, a camera app, a security app, and an app to control your TV is cool, but to have one app that is custom designed to your home and your specific needs is what sets our systems apart. Imagine now if your home is fully an automatic event-based ecosystem.
For example, when you arrive home, it automatically triggers the thermostat to go to 72*, Turns on the garage, hall, and kitchen lights to a preset level, and disarms your security system. Or be notified from anywhere there is a water leak in the basement and have an automatic water shutoff valve installed to keep your house from flooding. Home automation is peace of mind, convenience, and security for your home.
Contact us today to get a free quote on a customized home automation system for your home or business.
Take control of your home
At Tulsa Smart Home Solutions, we believe in building creative solutions for today – and tomorrow's – problems through technology. One of the ways we do this is by putting together the best home automation system for your needs and your budget. We work to provide the best possible prices on the market through close connections with our various product vendors. Through these strategic partnerships, Tulsa Smart Home Solutions can offer prices lower than other Tulsa home automation installers.