Want to make your network better in your home?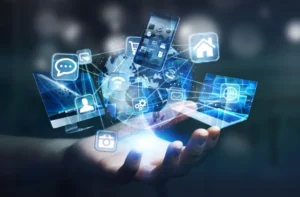 With everything being connected to the internet these days going with the standard equipment from your service provider may not be adequate. Also with the amount of devices on a wireless connection can cause some issues with speed and streaming capabilities. That is where we can help if you are having issues buffering or signal strength is to low on areas of your home.
We can create a custom system for you home so that these issues are no longer a concern to you. Whether it is access points to make your Wi-Fi cover more of the home or remove some of the wireless devices and make them wired devices to clear up your wireless access.
Also, with automation having a strong network can make sure the system has no issues communicating and controlling your system.
Contact us today to get a free quote on a customized home automation system for your home or business.
Take control of your home
At Tulsa Smart Home Solutions, we believe in building creative solutions for today – and tomorrow's – problems through technology. One of the ways we do this is by putting together the best home automation system for your needs and your budget. We work to provide the best possible prices on the market through close connections with our various product vendors. Through these strategic partnerships, Tulsa Smart Home Solutions can offer prices lower than other Tulsa home automation installers.
Be sure to check out our image gallery and our facebook page.